Fallen Angel Costumes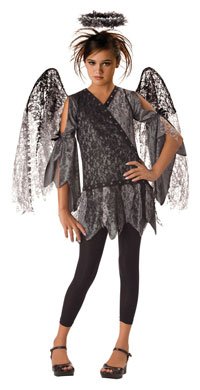 Add a new dimension to Halloween celebrations with these darkly colored costumes of Fallen Angels. Give a wicked smile or a hellish scream to announce your entry into the party. You will be flooded with compliments for your straight-out-of-hell looks.

Fallen Angel Costumes for Men
The men's black costumes have large feathered wings, moving tails, bracelets and armor.
Fallen Angel Costumes for Women
Girls are going to rock the night with these sensuous costumes. Be it the halo, the feathery wings, the meshy flared sleeves or the bustier dresses, every bit adds to the steamy appearance.
Fallen Angel Costumes for Kids
Sport the "good old child has gone bad" look with these fun costumes for your kids. A perfect way to complement the mischiefs of the naughty devils.