Anakin Skywalker Costumes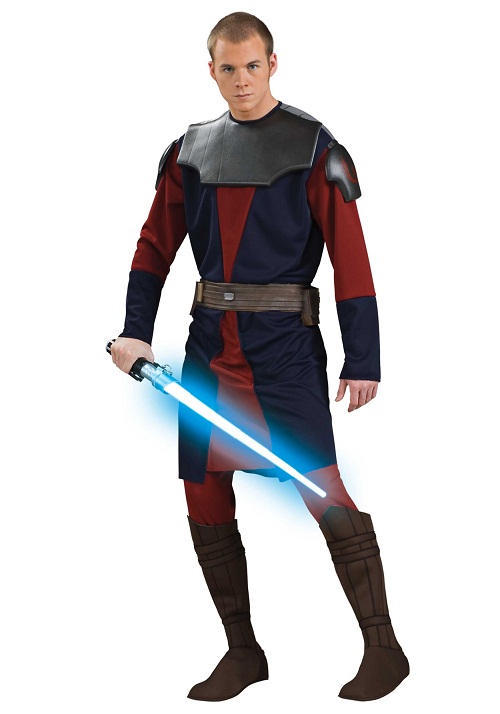 These costumes embody the traits of being bold and brave. The flashy jacket, the luminous sword, all are reminiscent of a desire to resist evil and triumph with might.

Anakin Skywalker Costumes for Men
These are available in red, black or brown shades and contain a glowing sword.
This one is pitch black and has a hood.
Anakin Skywalker Costumes for Kids
These costumes come in lighter or darker shades. May consist of a flowing overcoat, boots, and a waistband.