Rainbow Bright Costumes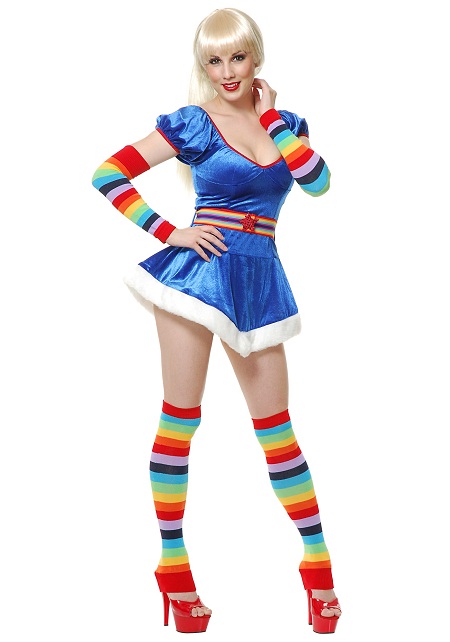 On a rain washed day, there can be no better alternative than to drape up in these multicolored Rainbow Bright costumes. What's to worry about even if the real rainbow does not appear? Your costume does the role.

Rainbow Bright Costumes for Women
In short blue frocks and rainbow colored hand pads and leg stockings, these look great.
This one has a fluffy mini skirt and white stockings.
Rainbow Bright Costumes for Kids
What looks more adorable than a multicolored little Rainbow Bright? These dresses with fluffy skirts or colorful pants and hand bands make your darling just irresistible!
This sky blue attire has a silver belt attached to the waistband.