Darth Maul Costumes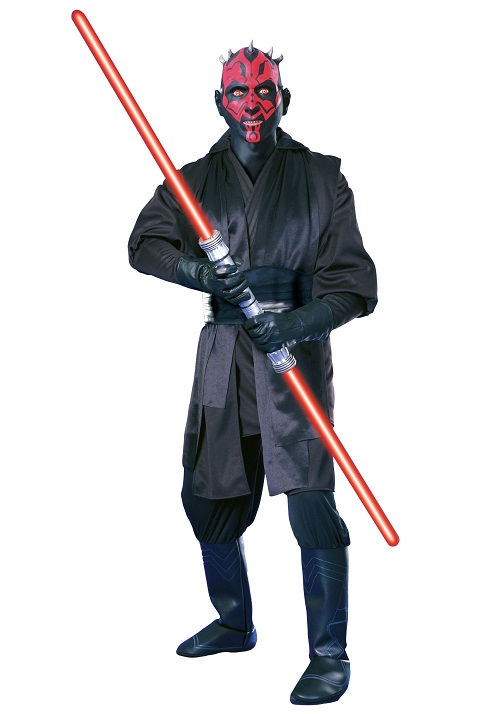 Feel the power donning a Darth Maul costume for the next Halloween night. What else could be a better ensemble to reveal your dark side?

Darth Maul Costumes for Men
Fight like an evil with a lightsaber and give the green-eyed counterparts a striking competition.
Darth Maul Costumes for Women
The spiky horns on the head and the glowing eyes brings out the feminine power ready to face the enemies.
Darth Maul Costumes for Kids
Your child looks best wearing the hooded tunic covered up in the red mask walking away with the prize.