Dalek Costumes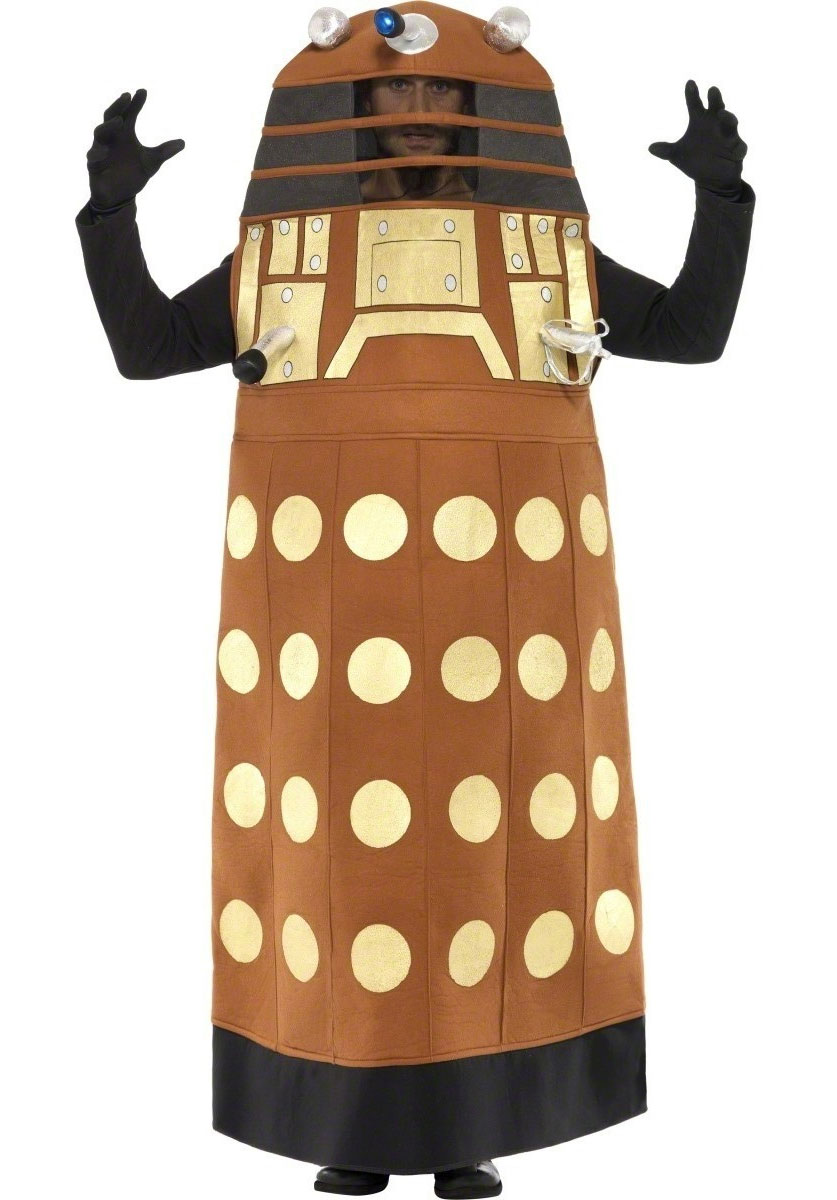 The craze for Sci-Fic movies never seem to end as you can see in any Halloween party. Adding some more zing to this latest fashion is the Dalek costume.

Dalek Costumes for Men
The bronze hue represents power to put an end to the costume competition. You are sure going to take away the brownie points.
Dalek Costumes for Women
It's time to get all flattery as the chic printed dress is going to bring the compliments. Kudos to women power.
Dalek Costumes for Kids
The fabulous doctor costume is the right fit for your little geeks. Who doesn't want to wear the metallic shades?